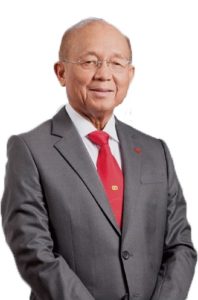 It gives me great pleasure to introduce the first issue of "BizConnection" of Azman Hashim International Business School (AHIBS), Universiti Teknologi Malaysia (UTM). "BizConnection" is a milestone of the Business School in taking the lead by leveraging on its pursuit for transformation to support the country's agenda in achieving a Shared Prosperity Vision 2030.
AHIBS introduces this quarterly digital magazine with the aim to provide a platform for the academia and partners from various industries to share their expertise, experiences and knowledge in various disciplines and research areas that relate to the application of management and business. The diverse topics targeted for the publication will include accounting, business strategy, leadership, entrepreneurship, innovation, finance, information system, marketing, operation management, organisational behaviour, human resource management, economy, business ethics, tourism, business law and others.
"No country can really develop unless its citizens are educated." – Nelson Mandela
It is also the intention of "BizConnection" to serve as a source of knowledge transfer platform for the benefit of all involved parties in moving towards a developed nation. "BizConnection" enables the Business School to expand its sphere of influence to the society at large, by allowing writers and contributors to reach a wider readership while providing our stakeholders such as students and the academic staff of higher institutes of learning, scholars, researchers and community members valuable information and first hand experience on interested areas.
With that in mind, we firmly encourage our stakeholders to embrace the knowledge sharing and talent development journey with open minds. I am confident that we can make it a reality with the dedication and determination of the Business School and our stakeholders.
As Chairman of the AHIBS Advisory Council (AAC), I am pleased to commend "BizConnection" on this inaugural issue and look forward to its ongoing activities to enhance the delivery of quality business education.
Tan Sri Azman Hashim
Chairman
AHIBS Advisory Council