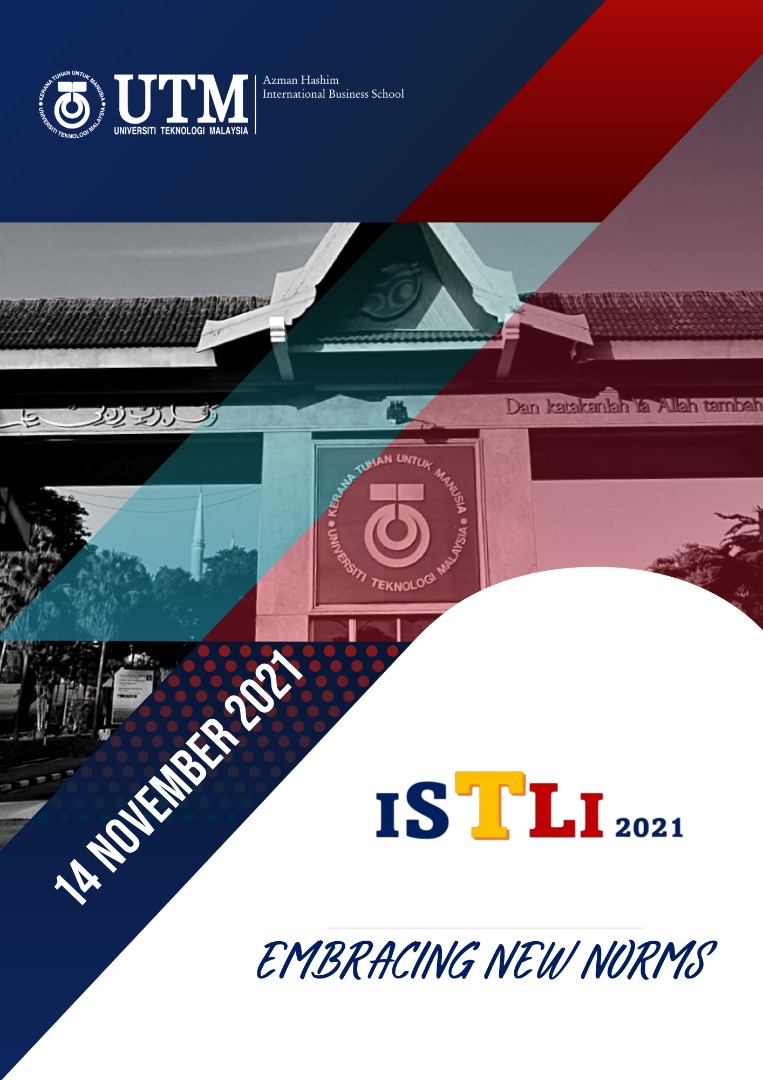 Abstract Submission Deadline:

Tuesday, Sept 30, 2021

Acceptance Notification:

Tuesday, Oct 5, 2021

Symposium Date:

Sunday, Nov 14, 2021
1st International Symposium On Teaching & Learning Innovation (ISTLI)
CALL FOR ISTLI 2021 SYMPOSIUM PAPERS
Are you unable to travel due to the Coronavirus travelling restrictions? Join us this year on a Live Stream Virtual Presentation Symposium! We look forward to sharing of knowledge, exchanging of ideas and teaching practices.
The Organising Committee of The 1st International Symposium On Teaching & Learning Innovation (ISTLI) calls for abstract submissions. ISTLI 2021 brings together academicians and scholars from around the world to share their insights on teaching and learning practices. The goal is to broaden knowledge through synergies in education, and teaching innovation practices that contribute towards future education improvements globally. This is a free of charge symposium in a mission to promote knowledge sharing among educators, is organised by Azman Hashim International Business School, Universiti Teknologi Malaysia.
To participate and present your ideas at ISTLI 2021, your abstract will undergo double-blind peer review. Please take note that an abstract will be accepted upon approval.
ISTLI 2021 Special Theme
"EMBRACING THE NEW NORMS"
shall illuminate new trends, advances and teaching practices in all areas of education.
ISTLI 2021 shall contribute significantly to teaching, especially during the new norms promoting strategies, adaptation and evolution in teaching approaches that are applicable in uncertain environment.
ISTLI 2021 Organising Committee welcomes papers from a wide variety of inter-disciplinary and theoretical perspectives, with  topics listed below which are not limited to:
1. Issues in Education
2. Teaching and Learning Challenges During the Pandemic
3. Innovation in Teaching and Learning
4. Assessment in New Norms
5. Engaging Students Through Online Platforms
6. Adapting Teaching and Learning to the New Norms
7. Tools for Online Teaching and Learning
CONTACT US
For any queries regarding abstract submission (registration information, abstract format, online submission, presentation format, author guidelines and ethical considerations), please do not hesitate to directly contact any of the symposium secretariats: