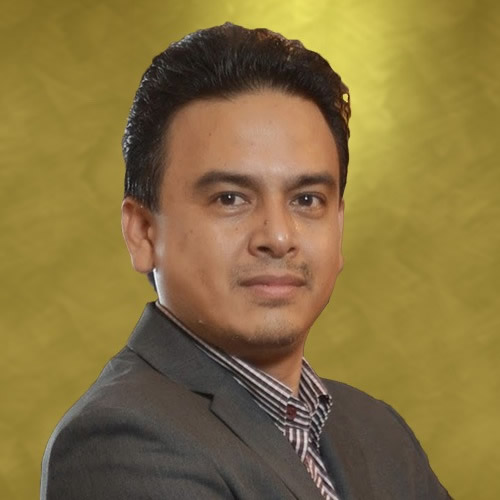 Assoc. Prof. Dr. Ramesh Zaidi Rozan
Ramesh Zaidi is currently an Associate Professor in Information Systems at Azman Hashim International Business School (AHIBS). Formally a senior academia from the Faculty of Computing for more than 15 years. Previously, he served as the Director of UTM XCITE, a university-level centre for innovation and entrepreneurship building between UTM community and external stakeholders. He has more than 27 years of experience in private and public organizations and an entrepreneur since 1993.
He has BSc, M.IT and D. Eng in Information Science and Control Engineering(博士工学)in 2007 from Japan and a Diploma in Digital Entrepreneurship (LRN, UK) in 2020. Dr. Zaidi continues his professional development, having recently (Jun-July 2021) been selected as one of 16 worldwide participants of the International Visitor Leadership Program (IVLP) USA focusing on Science and Technology Entrepreneurship Inter-Regional Project. He also led the Impact Digital Entrepreneurship Apprentice@KPT National Program (2021), and just recently completed a Master Program in Data Scientist (Aug 2021) from IBM & Simplilean.
Actively involved in coaching and mentoring start-ups, he has assisted many projects or enterprises owned by young entrepreneurs. This involves mostly technologically driven enterprises within the domain of Computing and Electronics.
He is very passionate in cross fertilizing Innovation and Entrepreneurial Mindset with Computational Thinking (CT) concepts designing the Formulation of Problem & Solution. Continuously, he strive to inject Humane ingredients into computational solution and be Industry 4.0 ready!
Back to all staff
Research Interest
IT Entrepreneurship, IT Project Management, Business Modeling/Analysis, Digital Commerce, Computational Thinking, Data Analytics, Natural Language Processing, System Safety
Number of current supervisees
Availability of Supervision
Yes